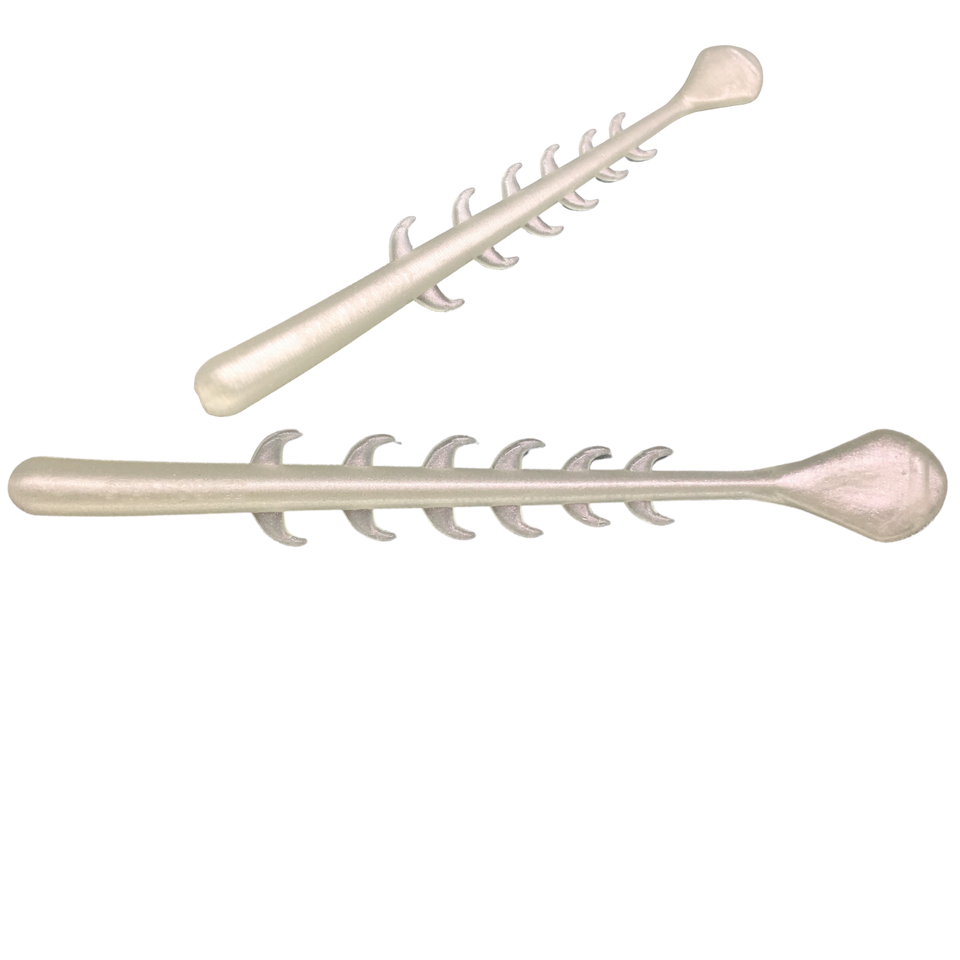 SPIKED WORM PEARL SIGNATURE SERIES BY BRENDAN MILLER

The Signature Series Spiked Worm was designed by the man himself Brendan Miller. He continues the epic lure line up with the ultimate multi purpose worm!
The Spiked Worm can be rigged on a Bass jig for a fast moving, action packed bait that covers a ton of water. This is ideal when the fish are active or when looking to locate schooling fish.
Fishing the Spiked worm with a drop shot rig allows it to move more freely and show off its true naturalistic movement. This shines when the fishing conditions are not ideal. For example, the water is too cold, too hot, after rain or fishing clearer water.
Pair the Spiked Worm with a shaky head jig for a weedless set up that will keep you fishing effectively in and around cover. Work it easily around docks, stumps, weeds or drag it over rocks, gravel, muck or mud. For long distance fish drawing power stir up the bottom by shaking the jig in place.
With this Swiss army knife of a worm your going to want to stay stocked up and we have your back! We dislike running out of baits as much as you do so we included 10 Spiked Worms in a pack + 1 for a friend. Order yours today!
Quantity
 10 + 1 for a friend 
 Signature series scent