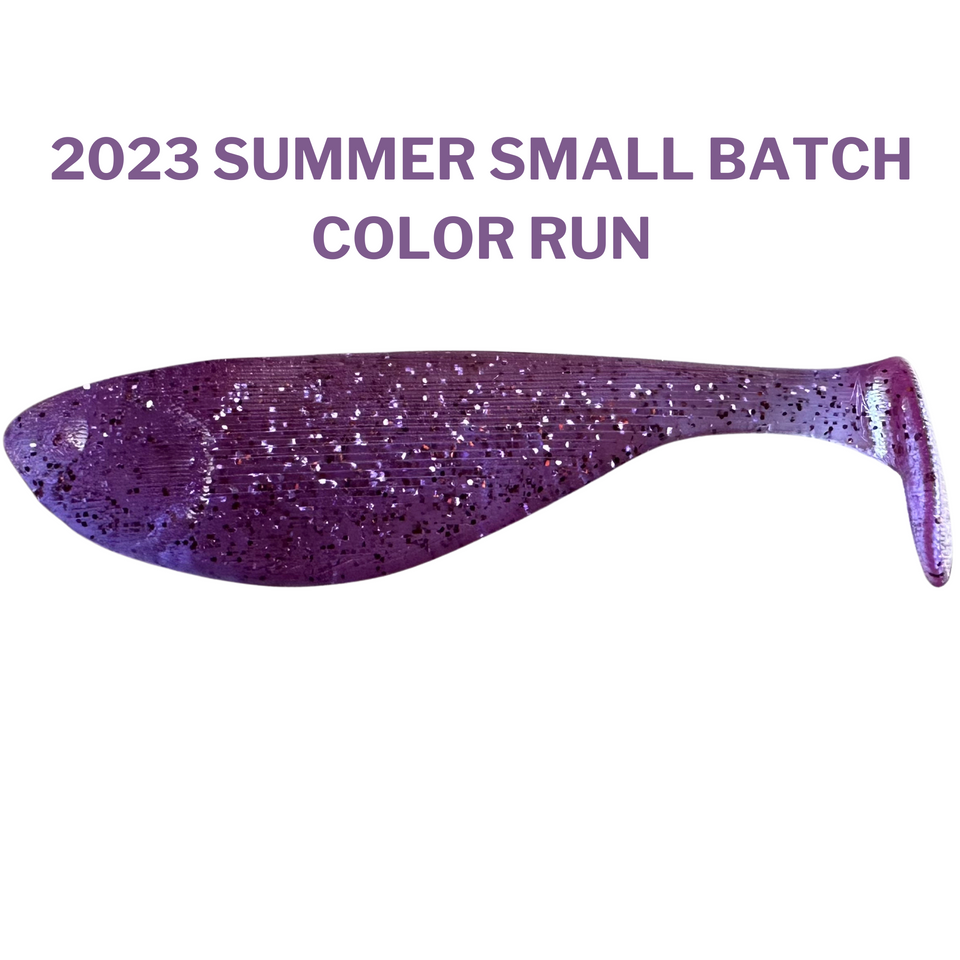 BRENDAN MILLER SIGNATURE SERIES PURPLE! SWIMBAIT
The Brendan Miller Signature Series Swimbait was designed and tested by the man himself. From idea to the final bait we knew it was going to be something unique!
The 3.5 inch Signature Series Swimbait was made with you in mind. We wanted to craft a lure that's fun to fish and worth its weight in tungsten. Knowing the struggle of running out of your favorite bait we packed 10 Signature Series Swimbaits and 1 extra for a  friend in every bag. From the very first fish it caught it proved to be an effective big Bass catcher and hasn't stopped since!
LENGTH: 3.5 inches long
QUANTITY: 10 + 1 for a fishing friend
Signature series scent