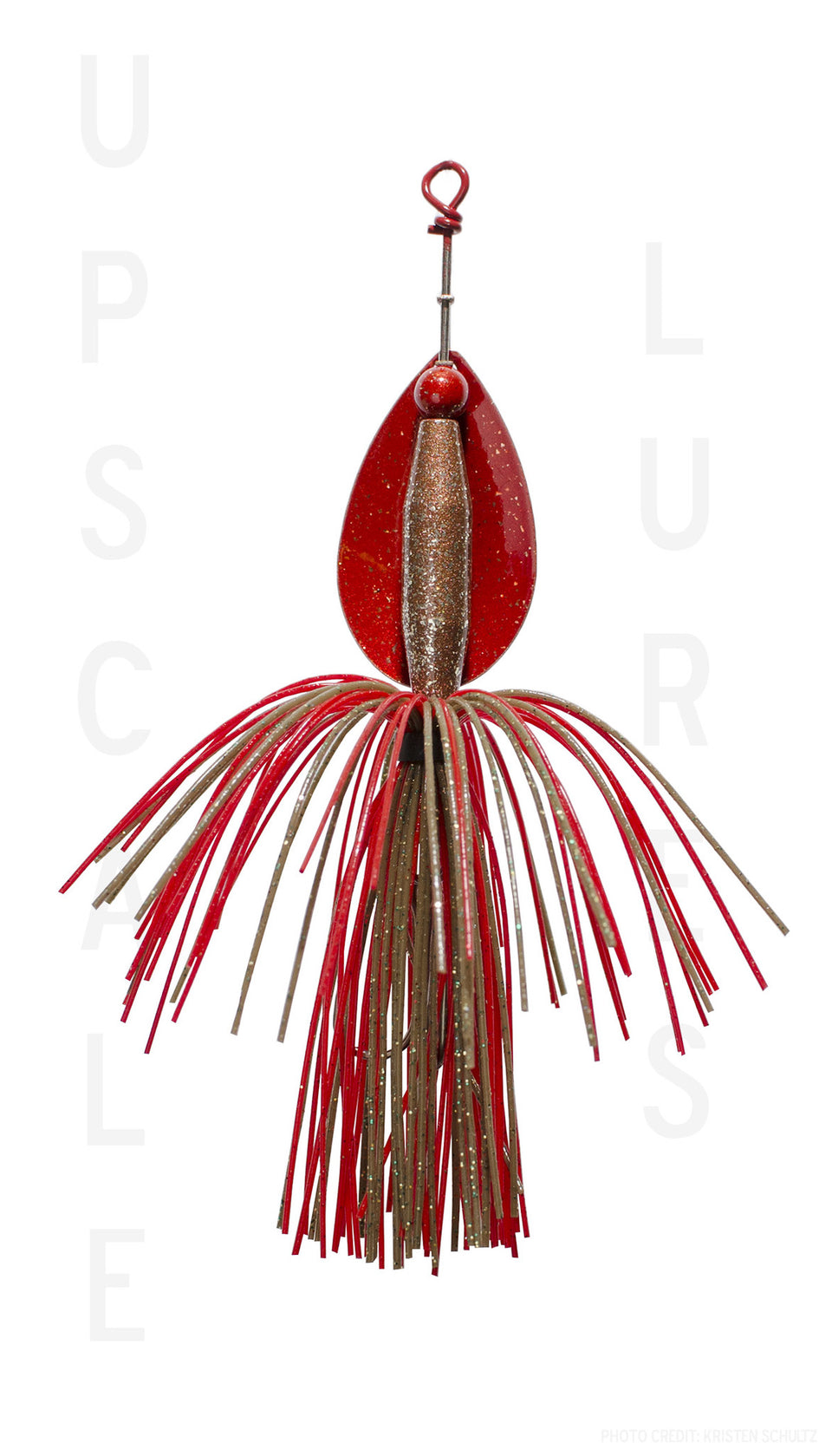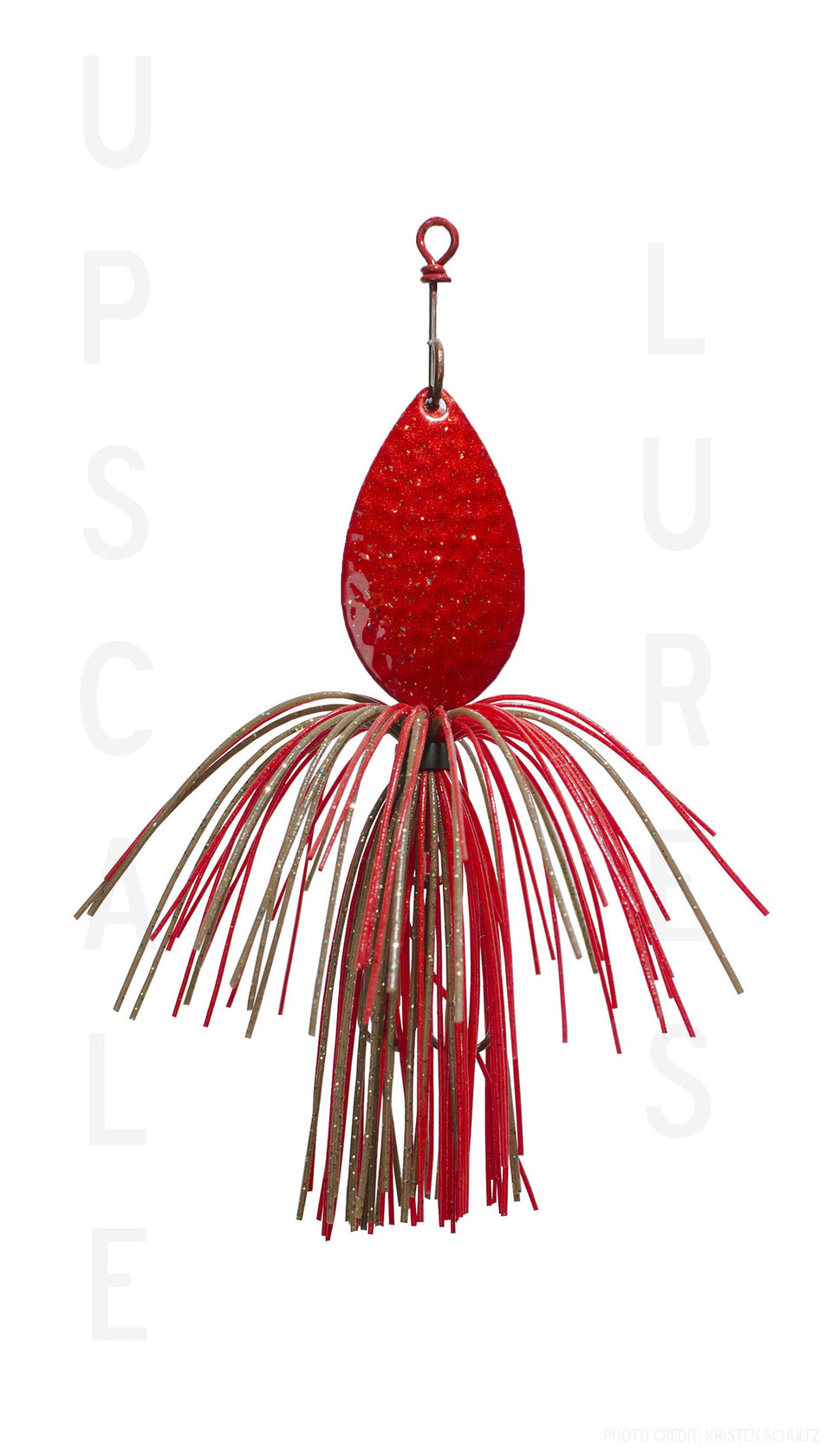 Bignormous Spinner Red/Brown 5 inches-3/4oz
Sometimes smaller is better! This lure comes out to 5 inches long and weights in at 3/4oz. It is the perfect size spinner when the fishing gets tough. You can cover a lot of ground and figure out what's biting fast. It has caught everything from Small Mouth Bass, Large Mouth Bass, Northern Pike, Snook, and even Cat fish! We used nothing better than an extremely sticky sharp Gamakatsu size 4 treble hook. Super impact resistant paint was used on the eyelet, clevis, body, and bead. This will help keep the Bignormous spinner looking sexy for all them fish yet to be caught! The skirt is strong and flexible to give it a life like feel. Proudly designed and assembled by Upscale Lures in Wisconsin.
Only have a minute? Start @ 1:15.